PRESENTATION EXHIBIT
Part 1
Part 2
Part 3
Part 4
Part 5
Video
1974 BY-LAWS
Articles of Incorporation
Certificate of Filing

HISTORY
ADMIN
AWARDS
Eugene A. Garrett
  Award
Lifetime Achievement
  Award
CREDITS
Rotating Photos:
Bob Yacano &
Doug Lehmann
NOTE: Right Click
any Picture for Menu
Select PRINT for
large Size Copy
COLLECTING AREAS

The Philippines has a rich range of collecting areas and eras to tease philatelists.  We have the traditional areas from postage to covers plus esoteric areas such as commercial control, official business (OB), VICTORY, and specimen overprints (the latter a 100+ year heritage). Filipinos lived under four flags of Spanish, American, Japanese, and self rule—all collectible.

For Washington 2006, our members* prepared a 1-frame primer of Philippine Philately 101.   This representative material, both common and rare, is linked on the left.   Each part has 4-pages in full color virtually expanded, shrunk, and cropped for an appealing presentation.  The YouTube video is this same exhibit put to Filipino music courtesy of Linda Stanfield.  Enjoy!

*Antonio Cuesta, John Hunt, Doug Lehmann, Rick Miggins, Bill Oliver, Don Peterson, Tommy Sim, and Bob Yacano.
 

GO TO OUR GEMS PAGE Noteworthy Stamps, Covers, & Exhibits

GO TO OUR EXHIBITS PAGE Noteworthy Stamp and Cover Exhibits

SLIDESHOWS

The IPPS will have a growing collection of slideshows showing areas of our hobby from general interest to very specialized. Pleae enjoy:
Queen Isabella II, As Portrayed on Philippine Stamps, 1854—1864 by Nigel Gooding, 26.02.2010.  
39 slides covering issues, cancellations, and forgeries (3.2MB PDF).

Mariang Makiling by Jose Rizal  This is a filler since we currently do not have many slideshows.  This is a 1968 translation by Arnold H. Warren.  The original was published by La Solidaridad (Spanish Newspaper) on November 23, 1890.  Warren made his translation from a document circa 1900.  There are translations on the Internet but none this long or complete.  It is a folk tale based on Filipino legend about a forest nymph. My
translation of the title would be Maria The Mountain Spirit.  Enjoyable reading no matter what your age.
HISTORY
The International Philippine Philatelic Society (IPPS) was founded in September 1974 by Frank and Linda Stanfield and was incorporated in Manila on September 24, 1974 (SEC Registration No. 58004) as a non-profit, educational organization.  The Society was organized in Manila, but with a growing membership abroad, especially in the United States, a separate overseas operations was established by Eugene A. Garrett in 1986.  The Philippine and Overseas operations are linked together to form the IPPS with the overseas portion also APS Affiliate number 54. The APS granted the IPPS affiliate status on September 10, 1975 thus providing a gateway service for its members looking for a Philippine society.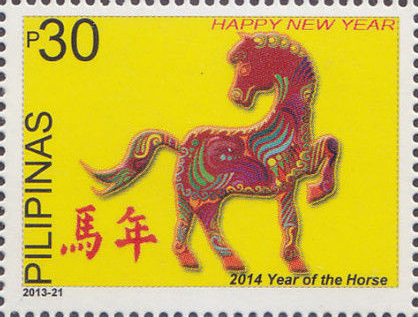 At the present time, IPPS-overseas operations have over 200 members from 12 countries (approximately 175 in the United States). Since its inception, IPPS has published several regular Society publications, including the Philippine Philatelic Newsletter (1974-1975), Philippine New Issue Updates (1985-1987), Philippine Philatelic News (1976-1990), IPPS News (1981-1991), and the IPPS Newsletter (1991-2004).  Today, IPPS-Overseas Operations publishes the quarterly Philippine Philatelic Journal (PPJ) pertaining to all aspects of Philippine philately, including new issues, membership news, meeting announcements, mail sales, national and international auction results, general topics, and serious research on Philippine philately.

IPPS sponsors regional and national meetings in the Philippines and United States.  The IPPS is the sponsor of the philatelic exhibition, PHILPEX, and other exhibitions in Manila; and IPPS-overseas operations was a sponsor of the world-class, international exhibition, WASHINGTON 2006, in Washington, DC. Following Eugene A. Garretts passing in 1996, the Eugene A. Garrett Award was created and is awarded to the Philippine exhibit judged the most outstanding at each APS eligible World Series of Philately show. IPPS promotes articles and books published by its members.  Published topics include serious research on the stamps and postal history of all periods. Refer to the Philippines Philatelic Book Store under Publications in this website for a list of member publications currently available.  Other IPPS-member publications currently out of print, such as Eugene A. Garrett's A Postal History of the Japanese Occupation of the Philippines, 1942-1945 (1992), are available for research purposes from the American Philatelic Society Research Library.
 

ADMINISTRATION


Administrative Manual (5 pages with 8 entries)
A listing in date-chronological order of IPPS-Overseas Policies and Administrative Procedures now in effect